JLD-Jamie's Commercial User Licenses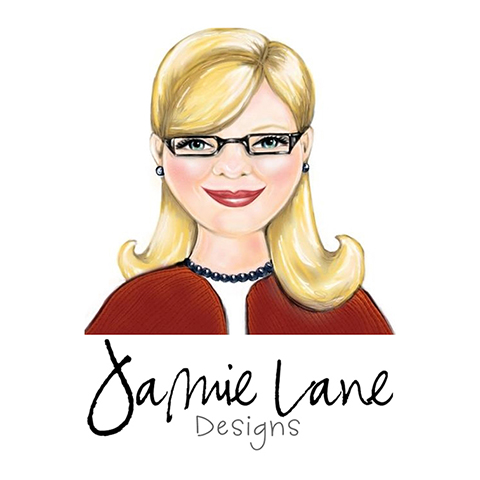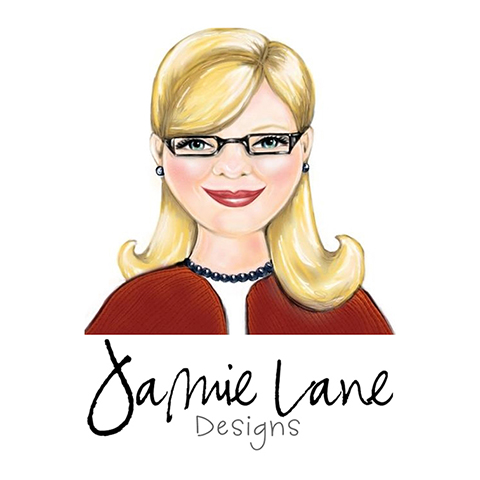 JLD-Jamie's Commercial User Licenses
Commercial Crafter's License (for SVG cuts and PDF patterns.) Updated 2017
Jamie Lane Designs | Jamie Cripps Digital Crafting Kits TERMS OF USE
All images are Copyright of Jamie Cripps all Rights Reserved

Welcome and Thank You:
I'm so glad you enjoy my products, and thank you for purchasing them! I hope to continue to serve you in high quality and innovative digital products for your crafting and scrapbooking needs. It is because of you, that I am able to live my dream in seeing the joy others receive as they use my designs in their personal crafts. Thank You!
This is a contract: By purchasing this license, you agree to the terms of this contract.
Knowledge is power (ignorance to terms is not tolerated):
Please read this full TOU before you engage in using any of my digital products. This will protect you as a user by giving you the information you need on how you can use my designs. This agreement will also provide protection to me as a designer and reserve my rights in my future ability to license high quality products to manufacturers in many facets of the craft industry, and other industries.
Modifications:
Jamie Cripps retains and reserves the right to modify, update and change the Terms of Use for all digital designs at anytime with or without notice. It is your responsibility to check for updates and changes to the Terms of Use.
What one license covers: This license allows the use of one of Jamie Cripps designs in handmade crafts made by one person intended for sale. If using multiple SVG cutting files in a project, a license must be purchased for each SVG download. Under No circumstance does this allow you to sell the actual digital file, see details in the section labeled: Forbidden.
Definition of Handmade goods: "Hand-made" can involve the use of your own personal electronic cutting machine--such as a Silhouette Cameo, Cricut Explore, and other electronic cutting machines intended for use by home crafters. Under this license, no commercial equipment (such as a laser cutting machine) may be used to produce your hand-made crafts. This includes hand crafted items such as cards, party favor boxes, or any other crafted item made for sale using Jamie Cripps files. If using a PDF sewing pattern, items must be hand-cut and assembled by one person.
No assembly teams may be used. These licenses are strictly for individual crafters and not manufacturers of goods. If you are a manufacturer who is interested in licensing designs by any jamieandjenn.com designers, contact us and let us know the scope of your project, and we may be able to arrange something for you.
Qualifying designs: This Limited commercial use license for crafters applies to the SVG designs and PDF patterns in the jamieandjenn.com or Silhouette store, and NOT to our printables category for which we do not offer any crafter's commercial license. (Example: you cannot simply print our printables and sell them on Etsy.) If you have purchased an SVG download that also includes JPEG and PNG images in the file, the license will only apply to the SVG portion of the kit. This license is for projects made with our designs that require some hand made element that you contribute to the project to make it unique.
A note on bundled products: One license does not cover an entire group of bundled products that are offered at a discount, which are also available as individual items. If you wish to purchase a license for bundled designs, or one of the designs within a bundled set. If you are unsure if the design is a bundled design, please contact us, and we will help you.
Online sellers Instructions for crediting the designer:
When selling products online (like etsy and ebay,) made with Jamie Cripps designs, you must credit Jamie Cripps for the SVG design in your product listing. You may not claim the portion of the design that is mine, as your own. Your receipt number will become your license number, so put your receipt in a safe place (Please note: If you purchase multiple licenses in one check out, the receipt number will cover all the licenses purchased so long as each design is entered in the text box before you add it to the cart.) This number is archived on our website, and helps us keep track of commercial licensing, and can be cross referenced to the design for which you purchased to show that you have the right to make and sell crafts with that design. You will need to post this phrase with or without the provided designer branding logo: "This SVG cut file, "______", designed by Jamie Cripps, is used under permission of license #0000000 purchased from jamieandjenn.com. (or Silhouette, depending upon origin of purchase.)

Craft fair crafters, and consignment shop sales:
You may place one of these phrases on the back of your card or project (if you license multiple SVG's from us, you may have a stamp made, and leave the license number blank for filling in with your corresponding license number. Those rolling numbers stamps work great for changing the licensing number):
SVG by Jamie Cripps, use by permission of license #0000000
SVG by Jamie Cripps, use by permission of license #0000000 jamieandjenn.com -OR-
You can display your license number on a folded display card with the Jamie Cripps Designs logo and license number(s) with one of the phrases from above.
Tiered Licensing: You must keep track of the number of sales of your craft. If you sell beyond your purchased license tier threshold, you must repurchase the appropriate license to continue selling. Each license covers the use of one SVG design incorporated into a limited number of crafts sold as specified on the license purchased.
Current Tiered Licensing fees (licensing fees subject to change):
1-50 items $10.00
51-200 items $22.00
201-400 items $35.00
Hint about recouping your cost for the commercial license: if you mark up your product price by 25 cents, you can cover the cost of your license quite easily if you sell at least 32 items made with that design. You may not need to mark up your price by that much if you intend to sell more than 32 items, or you may need to adjust the price a little bit more if you intend to sell less. Do the math and remember to pass this cost onto your customers in order to run a smart business. The cost of a commercial license is quite affordable when you look at it that way.

Forbidden:
- Do NOT sell the actual SVG/PDF digital file
- Do NOT make freebie digital downloads with the licensed SVG/PDF designs
- Do NOT use these Designs to make other digital products for sale
- Do NOT make digital brushes, shapes etc from Designs for resale
- DO NOT use for other commercial purposes that are not outlined in this agreement
without contacting first.
Commercially Manufactured goods: This license is not intended for use in commercially manufactured goods such as fabric, paper, posters, prints, pre die cut boxes, and other commercially manufactured or printed goods. If you are interested in any other use that has not been described in this agreement, please contact me on an individual basis to discuss the proper licensing, or permission.

Zero Liability:
I am not responsible to any person, organization or business for any loss and/or damages incurred from the use of these products.
Crafters Spotilght Opportunity: If you are a current user of any of jamieandjenn.com designers commercial crafters licenses, and have a successful entrepreneurial crafting story you want to share to inspire other crafters who want to make and sell products using designs from the jamieandjenn.com store, please contact us, we would love to share your story on our blog. If your story is chosen to be featured, we will link back to your online store where you sell your projects.

Questions and Comments:
For any question about this TOU or my work please contact me at: jamielanedesigns@gmail.com